Warhammer 40K Painting Service
Warhammer 40k commission painting service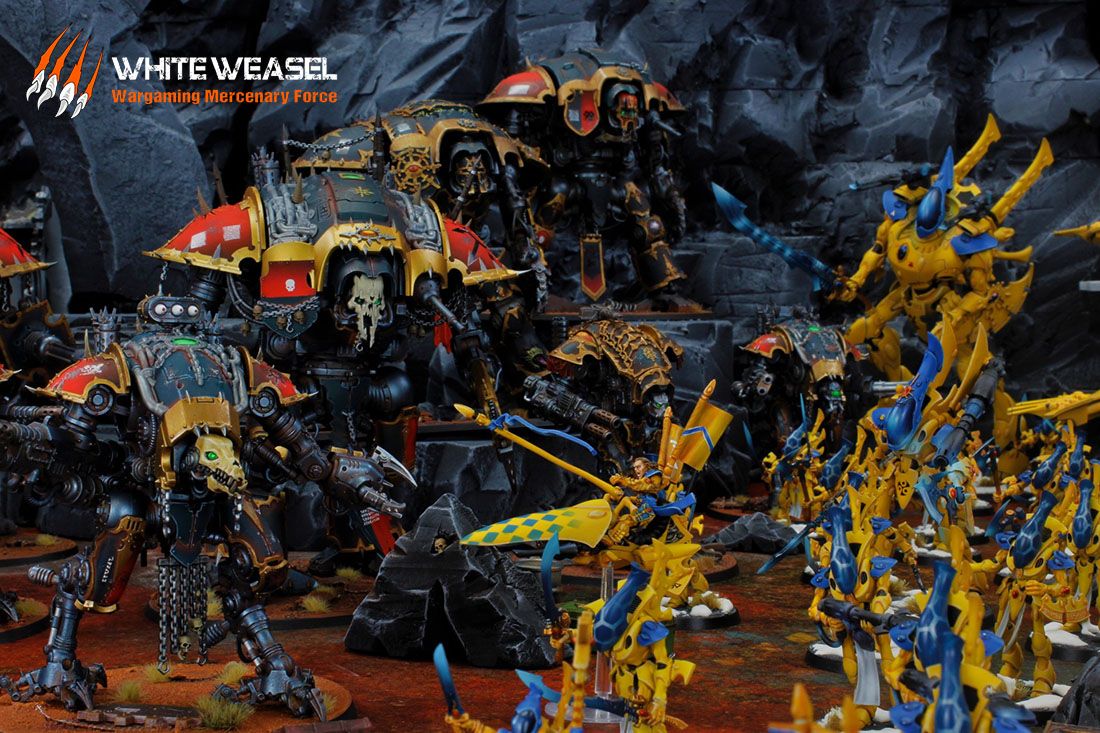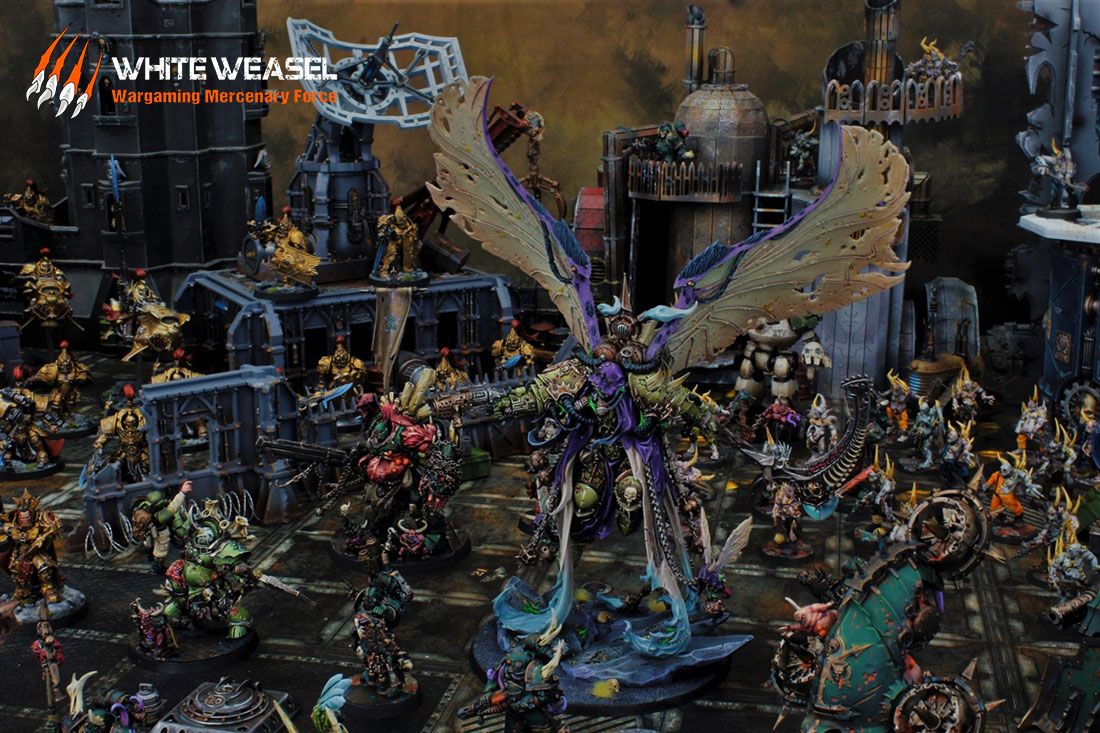 Warhammer 40k has around the world, thousands, hundreds, and arguably millions of fans. There are dedicated to the service of painting miniatures for this great role-playing game, and nowadays there are in their specialized workshops and also at home.
The miniature painting service has reached many places. Of course, not all players are dedicated to painting them, but they call their contractors in the art of customizing them and giving life to their armies.
It has emerged over the years, mostly because of the overwhelming number of players who do not have the time to dedicate themselves to paint their miniatures, so, for efficiency, convenience, and even for the comfortable prices, they have to give for large quantities of Warhammer 40K miniatures.
WARHAMMER 40K PAINTING SERVICE
If you want to hire right now your Warhammer 40K models and make the process quicker, tells us what you need and we will take care of everything! We just need to know:
•Miniatures to be painted
•Painting levels
• If the models require assembling or to be purchased
• Scheme of colors
If you are having trouble to upload files to our contact form, please directly send us an email to: info@whiteweaselstudio.com
The best Warhammer 40k painting service
Exclusive service
Several groups of artists in the social networks are dedicated only to paint the unique style of the Empire, although relatively they can paint whatever they want. But, they are not only dedicated to certain styles or classes, and there are also other artists dedicated to all variety of miniatures, but it is a matter of surfing the net.
For some companies that work only with large quantities of no less than 500 miniatures, there are teams of miniatures painting service companies that offer the sale of the miniatures, plus the assembly and painting service to their customers, which makes it exclusive.
They also ship the finished miniature project to their customers directly to their homes; speaking with the current situation of the pandemic, they used to ship the miniatures directly to their customers' homes, but it became technically mandatory to send them to their customers for mere prevention.
Painting levels
Depending on the type of miniatures, there might be customers who request to paint miniatures of various classes (different characters) of Warhammer 40K or any other RPG game, because, depending on this, the artist has an estimated time for painting and drying them.
Already knowing that class will deliver the client to the miniatures painting services, for example: If someone carries Tyberos that the truth has a high level of development for the painting by other visual highlights that entail working, an artist could be charging you one $20 or more could be exaggerating, but who judges them is their time and they are experts.
Then you have to imagine the time of dedication that entails a solo artist, or a work team of at least 4 people exclusively that develops a spectacular work of painting miniatures.
Now imagine being a painter for the Warhammer 40K miniatures, and you have to paint a simple coin… Hey!!! No matter how small it is, it does not mean that it is an easy job; it has reliefs, details, and remarkable effects that make it unique because it is a miniature. The work of miniature artists should not be underestimated.
Hire your Warhammer 40k painting service
5 painting levels
Not to be stereotyped, there are 5 levels, Sergeant, Lieutenant, Captain, Colonel and General: with these types of finishing, layers of clean work and details are applied that will give life to the miniatures painting services.
Level 1 – Sergeant: Suitable for having a miniature army ready in the shortest time possible. Level 2 – Lieutenant: Medium level, the miniatures have got more layers and we pay more attention to the details and the face.
Level 3 – Captain: More detailed painting, with advanced painting techniques. Level 4 – Colonel: Star-level painting. We focus on each and every detail of the miniature.
Level 5 – General: The highest level. We use different techniques such as focal point lighting, ombre colors, glazing, metallic, no metallic, and so on. Every project's estimate will be customized.
It should also be remembered that the scenarios for the battles of any role-playing game are worked on, in the case of Warhammer 40K. The finishing for the environments is necessary to make them look fascinating and amazing, but it should be noted that they entail a process.
These are as follows:
Transparent: Must be bathed with translucent polycarbonate, as it gives the lucidity that the figures are on the board and you can avoid the over-accumulation that could exist.
The basics: Environmental decorations, with natural effects, stones, trees, debris, and other things of the client's taste.
Moldable effects: Sensitive finishes, such as water, fire, lava from an erupting volcano, in short, there is infinite creation that can be applied, and everything is mere imagination and follows the established parameters of the Warhammer 40K combat scenarios.