Mordheim painting service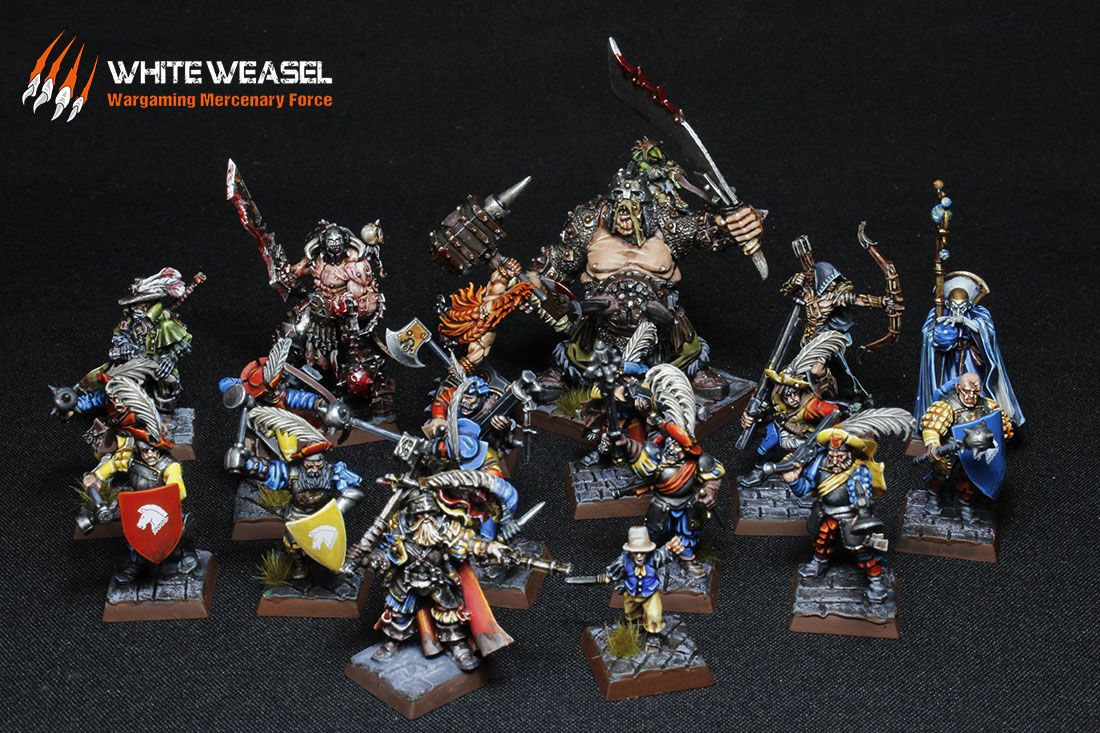 Mordheim is a tabletop game set in Mordheim, the Empire metropolis. It's a turn-based strategy game in which you guide your army through vicious and lethal fights. Following the impact of a two-tailed comet on Mordheim, the City of the Damned was transformed into a frightening battleground in which opposing bands struggled ferociously for control of key districts in quest of the desired shards of the Magic Stone that would bring them renown and money. It is up to you to devise the most effective plan for annihilating your adversaries.
Mordheim commission painting service
If you want to hire your Mordheim order right now and make the process more agile, tell us what you need and we'll take care of it. We just need to know:
•Miniatures to be painted
•Painting levels
• If the models require assembling or to be purchased
• Scheme of colors
If you are having trouble to upload files to our contact form, please directly send us an email to: info@whiteweaselstudio.com
Mordheim commission painting service
Creating highly realistic Mordheim miniatures is really fulfilling since it allows you to offer a lot more value and attention to detail to the game. Select your bands from Mordheim's legendary factions, including the Sisters of Sigmar, the Cult of the Possessed, the Skaven, and the Mercenaries of the Empire, and then lead your warriors into combat. Recruit additional units and outfit them with better equipment. Customize and improve your gang with the experience obtained from each successful operation, and turn your warriors into the battlefield's nightmare. Painting Mordheim miniatures will help you to construct an army that attracts attention and revolts stomachs, terrifies your opponents, and proves terrifyingly formidable on the battlefield.
Mordheim gangs painting service
Our Mordheim miniature painting company attempts to create a setting, a painting technique, and a creation that allows us to provide our works individuality. We are passionate in painting Warhammer Underworlds miniatures and are committed to excellence.
When Mordheim miniatures are painted, games become more immersive. Painting miniatures may introduce you to a whole new world of possibilities and joys. All you have to do now is give it a go; we're confident you'll like having your own gang. No matter the faction wish to play, thanks to our Mordheim painting service you will see your dreams come true.
When you order us to paint your Mordheim warband, you can anticipate a fantastic paint job and remarkable attention to detail. Please don't hesitate to get in touch with us! You won't repent!