KNIGHTS MODELS PAINTING SERVICE
KNIGHTS MODELS MINIATURE PAINTING SERVICE
We are a studio with trained staff to provide you with the best Knights Models for your collection. Characters and mats with scenarios of your favorite Wargames.
Our team has excellent professionals in various areas of design, painting, 3D sculpture and assembly, so that each of the models of your game miniatures will have the best finish you have ever known. We work to offer professional finishes by implementing advanced techniques.
KNIGHT MODELS COMMISSION PAINTING SERVICE
If you want to hire your Knight Models order right now and make the process more agile, tell us what you need and we'll take care of it. We just need to know:
•Miniatures to be painted
•Painting levels
• If the models require assembling or to be purchased
• Scheme of colors
If you are having trouble to upload files to our contact form, please directly send us an email to: info@whiteweaselstudio.com
The best Knight Models painting service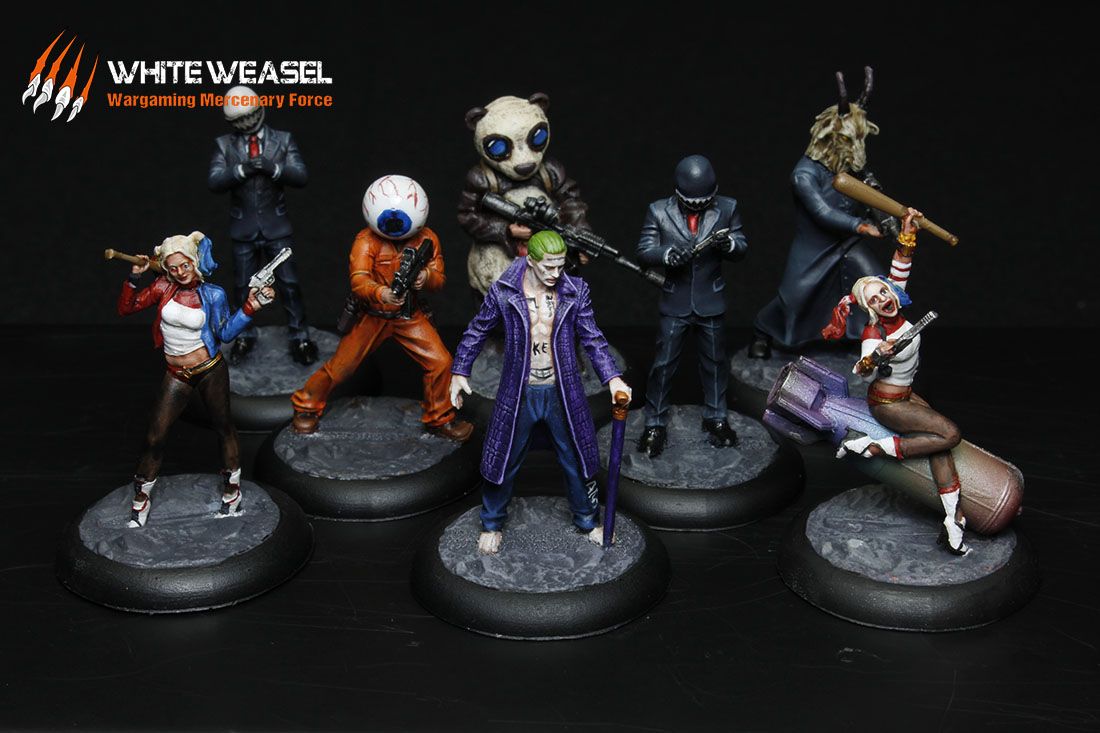 In our studio you can find or better still order your favorite miniatures of the different games you can imagine. There are all kinds of stories, characters and battles waiting for you.
If your models are ready in our sales section, you can purchase them and hire our miniature painting service. You will have the option to customize your armies and factions to your liking. We like to work respecting the characteristics of each character, but that does not prevent us from giving free rein to the imagination.
Knight Models miniature painting service
There are different levels of painting for your miniatures and each one of them will bring something really incredible to your models.
We usually recommend our clients to choose several levels to give life to their main armies and heroes; choose a mix that helps enhance the power of your forces.
Whether you feel a predilection for Necromunda, Harry Potter, Batman, Craftworlds, Imperial Knights, Space Marines, Tyranids, Age of Sigmar, Infinity, among many others; in our studio you can always find the best of these worlds.
Our artists will work to provide the best image for your miniatures, printing with their techniques the spirit of these characters. Depending on the level of painting chosen, you will have some especially realistic miniatures, with a look adjusted to the reality of the multiverses of each game.
Knight Models painted miniatures
With our miniature painting service you will get the perfect finish completing your collection. We have a multidisciplinary team capable of providing you with the necessary assistance, without the need to go anywhere else.
With our collaboration you will be able to expand or improve your personal collection of miniatures, with a totally professional finish that will make the difference; and most importantly, meeting the agreed deadlines. If you want to know about our budgets visit our website. Remember, if you want to work with a serious, responsible and truly professional team; do not hesitate to contact us. We have the best options for you. Check it out.