Corpse Grinder Cult painting service
The best Corpse Grinder Cult painting service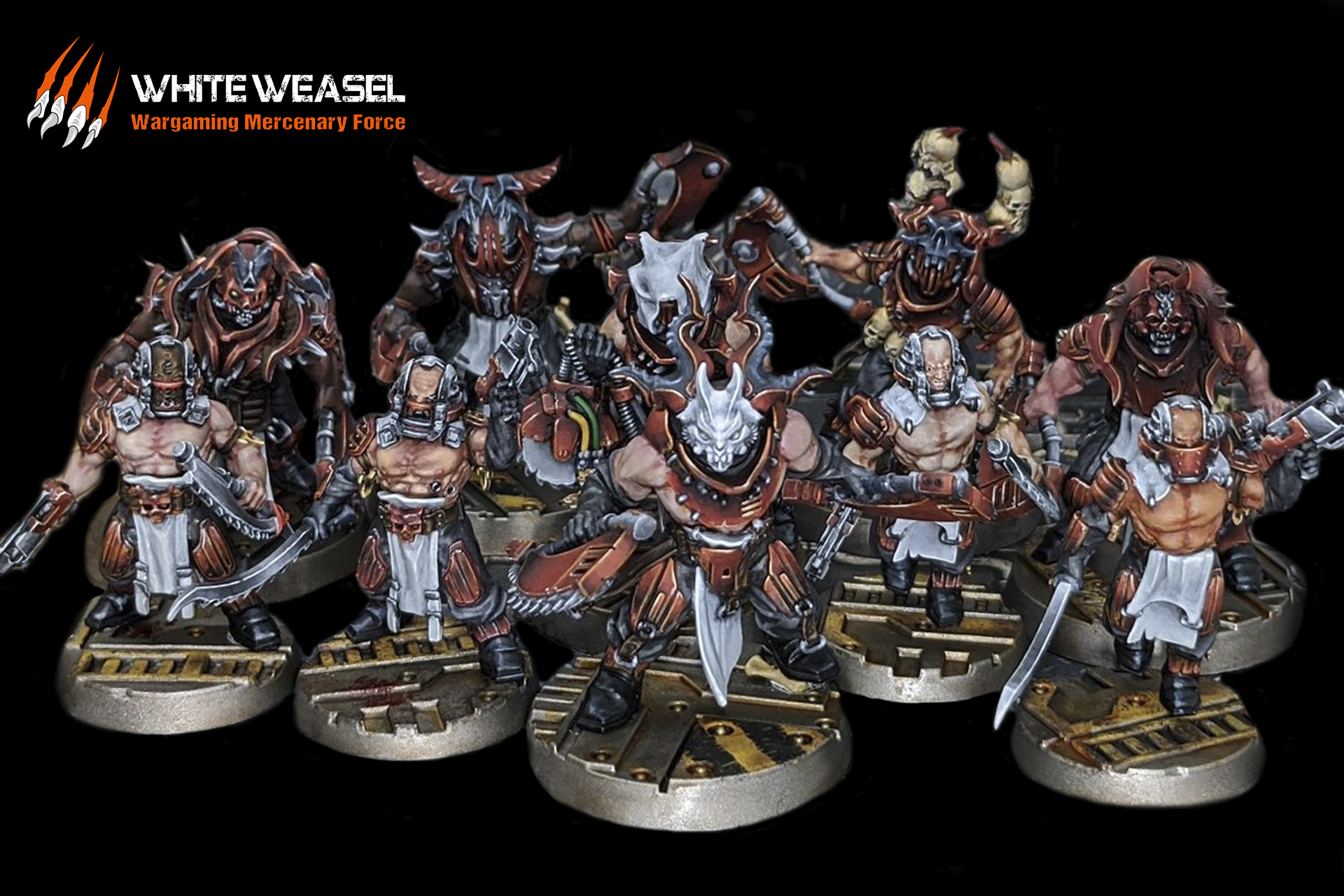 Corpse Grinder Cult is a ganag full of adrenaline, where its characters fight between the desire to stay and to obtain a good piece of still warm corpse meat; or simply to die to become part of the corpse swarms to be crushed to feed the cannibals of the factio.
Shady characters move inside these swarms in the middle of cannibalistic cults, in which the god of chaos Khorne in Necromunda is served. According to the legend since immemorial times there were tomb robbers in charge of collecting the corpses from the battles; with the purpose of feeding the cannibalistic members of their clans.
Corpse Grinder Cult commission painting
If you want to hire your Corpse Grinder Cult gang order right now and make the process more agile, tell us what you need and we'll take care of it. We just need to know:
•Miniatures to be painted
•Painting levels
• If the models require assembling or to be purchased
• Scheme of colors
If you are having trouble to upload files to our contact form, please directly send us an email to: info@whiteweaselstudio.com
Necromunda Corpse Grinder Cult painting service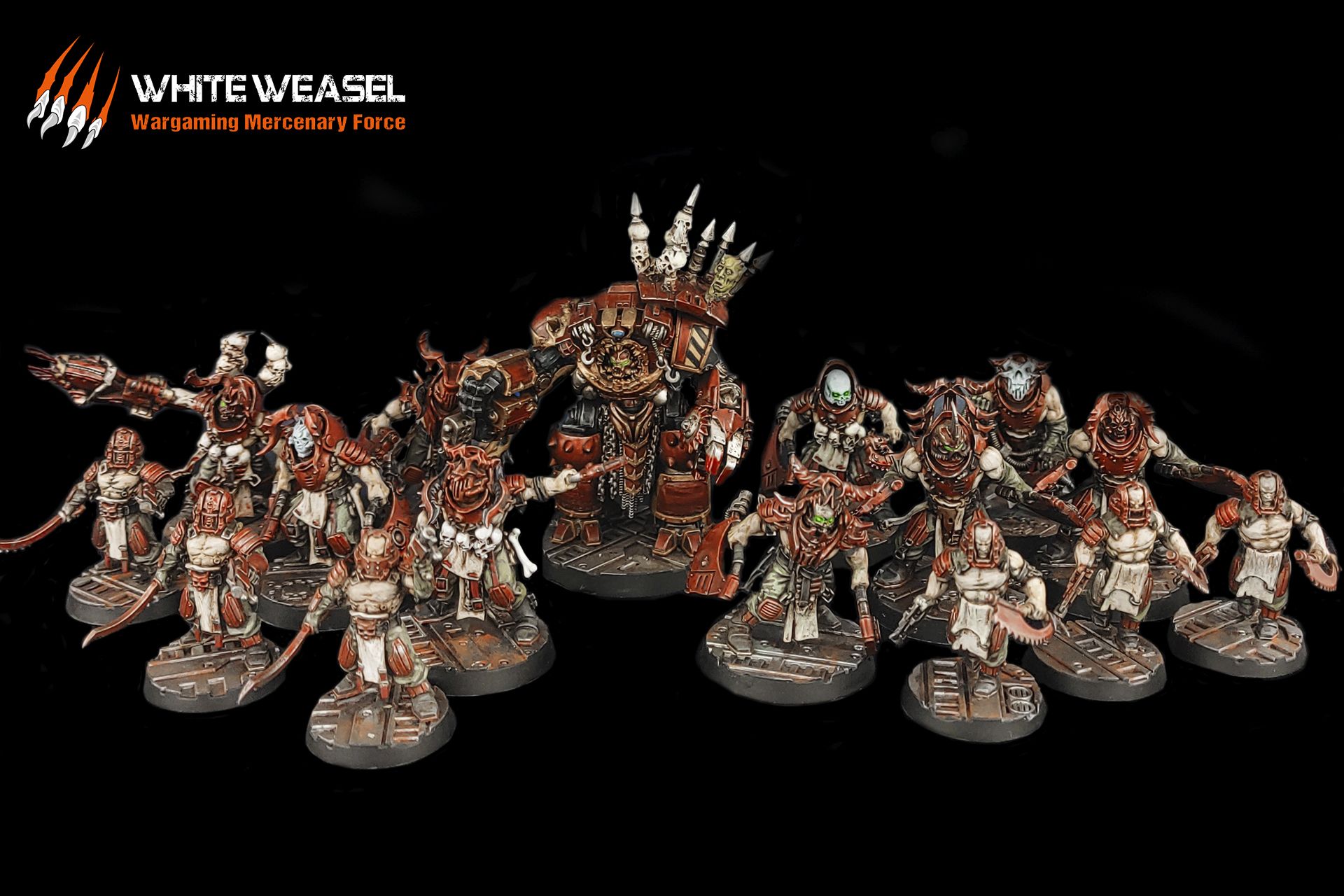 In our studio you can access the best models of this beehive of Necromunda, where the crunching of the bones inside the crushers; is a sinister song to the ears of wild cannibals.
We are experts in painting; we can offer you the best results through our complete miniature painting service of any of your favorite characters.
Our team has highly trained professionals to give life through their paintings to characters like Lord Helmawr, Khorne; as well as the reckless killers, grinders, cutters and wild fighters who are part of this terrifying gang that worships the god of blood.
Corpse Grinder Cult commission painting service
Here we offer you a miniature painting service adapted to your requirements. When you see our results you will have to make a great effort not to run away from the wild cutters and skinners of this band; wearing clothes like their characteristic horn and beak masks made of bone.
Our artists with their talent and technique will be able to imprint on each miniature the wild and inhuman spirit that characterizes the members of this cult of death.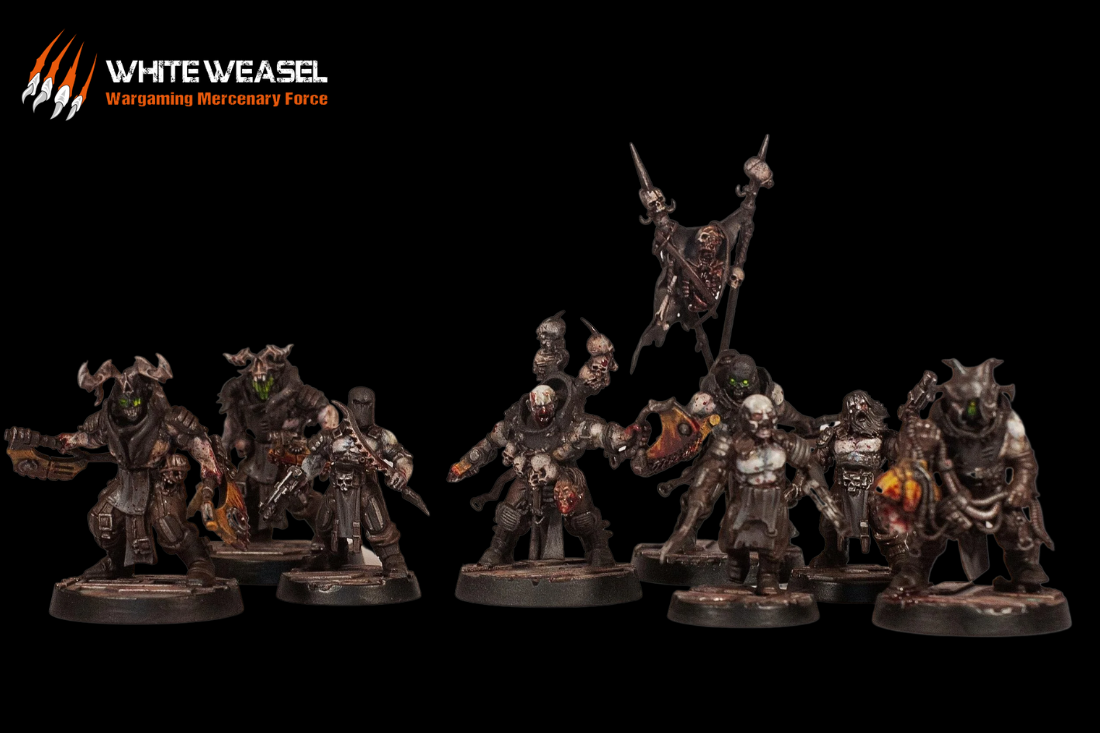 Corpse Grinder Cult painting service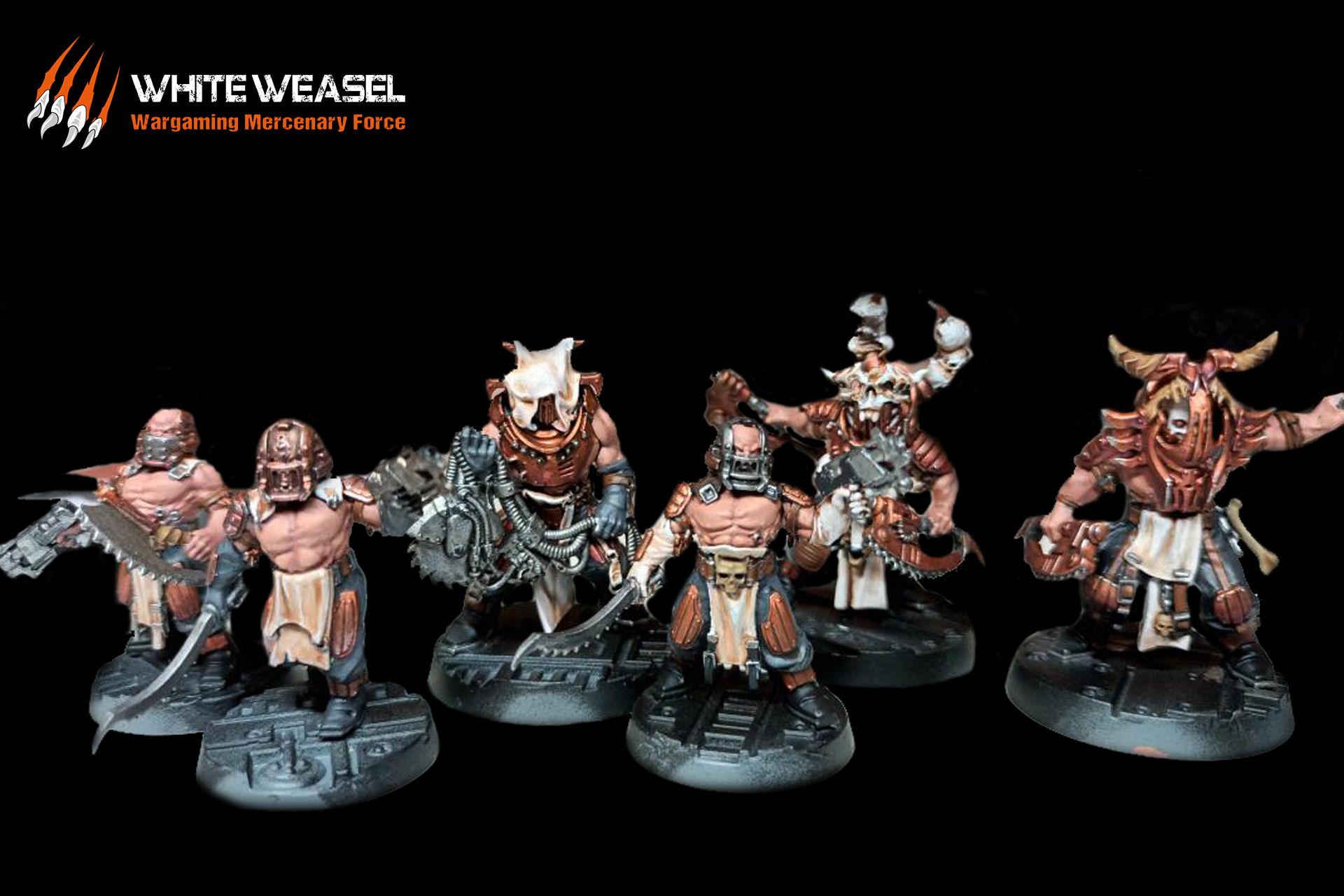 Good results are undoubtedly linked to experience and the application of appropriate techniques capable of providing dimensionality to the model. When we make our paintings we make sure to give them as much realism as possible; dedicating ourselves to paying attention to the smallest details that contribute to achieving maximum realism.
We like to listen to our clients and our work will always be focused on providing them with total satisfaction. We are professionals and in that sense we encourage the exchange of ideas to generate the best results.
If you wish to know more about our miniature painting service, we invite you to visit our page. You won't repent!