Age of Sigmar painting service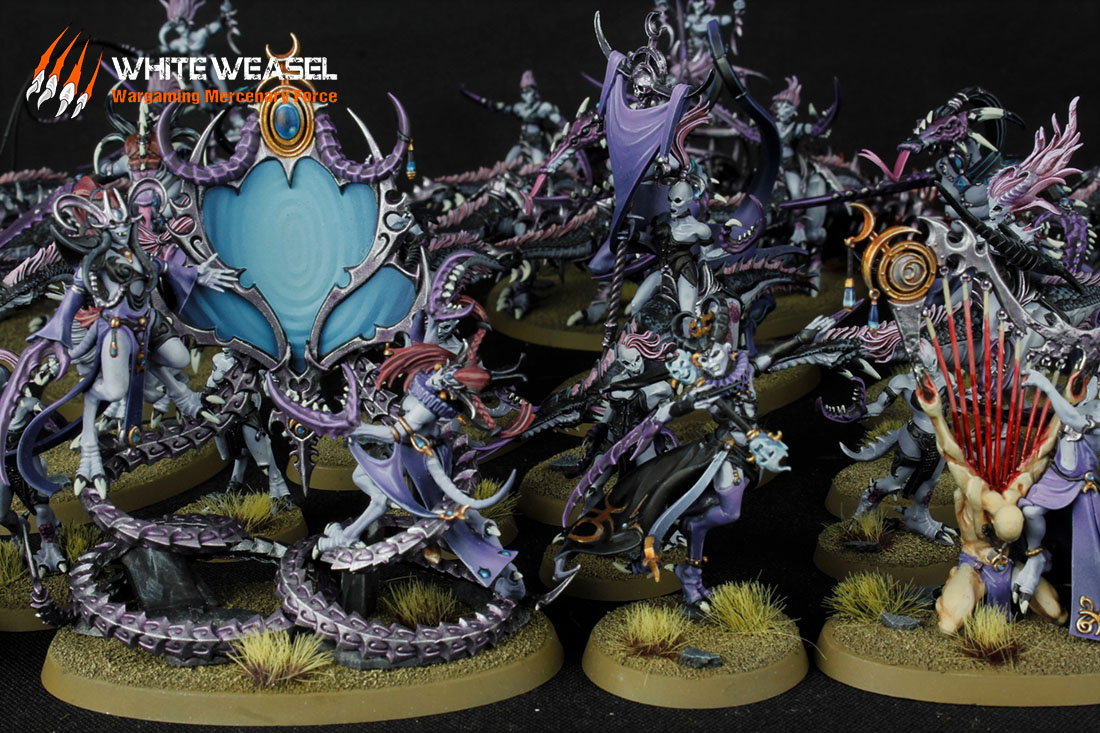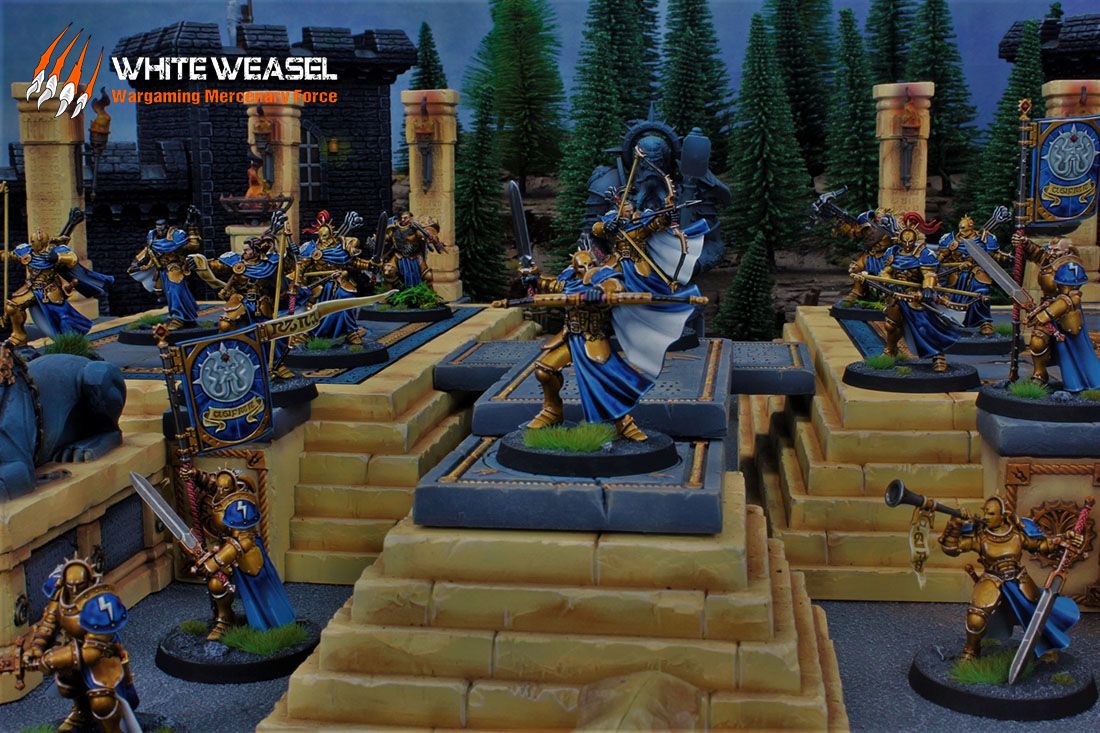 The Great Epoch that defines the present historical epoch of the Mortal Realms is known as the Age of Sigmar which is also a fantasy combat tabletop strategy game. Whether you lead the noble Stormcast Eternals, the evil Kruleboyz Orruks, or one of the many other factions vying for control of the Mortal Realms, your fights in the realms are sure to be exciting.
AGE OF SIGMAR PAINTING SERVICE
If you want to hire your Age of Sigmar models right now and make the process more agile, tell us what you need and we'll take care of it. We just need to know:
•Miniatures to be painted
•Painting levels
• If the models require assembling or to be purchased
• Scheme of colors
If you are having trouble to upload files to our contact form, please directly send us an email to: info@whiteweaselstudio.com
AGE OF SIGMAR COMMISSION PAINTING SERVICE
Age of Sigmar Commission painting service
Painting highly detailed miniatures for the Age of Sigmar is particularly rewarding since it allows you to offer the game substantially more value and attention to detail. It adds a lot of fun and excitement to the experience while also providing an incredible level of realism to this one-of-a-kind location. Collect your army, construct and paint the models, and then compete to see who can outwit your opponents. Playing with their miniatures will elevate your game to new levels.
Painted Age of Sigmar miniatures are an excellent way to bring fresh realism to your favorite tabletop role-playing game. When your group of friends gathers to play, having your armies completely customized and painted at high standards improve the gaming experience to another dimension. We are sure that your will enjoy the hobby much more!
PROFESSIONAL AGE OF SIGMAR PAINTING SERVICE
5 Painting Standards
Painting Age of Sigmar figures requires close attention to detail, including techniques, equipment, and precise stages; nothing should be left to chance. Our Age of Sigmar miniature painting service will provide you with beautifully painted figurines that will make your components envious.
Take advantage of this opportunity today and contact us if you're looking for a professional Age of Sigmar painting service with outstanding results and stunning figures.